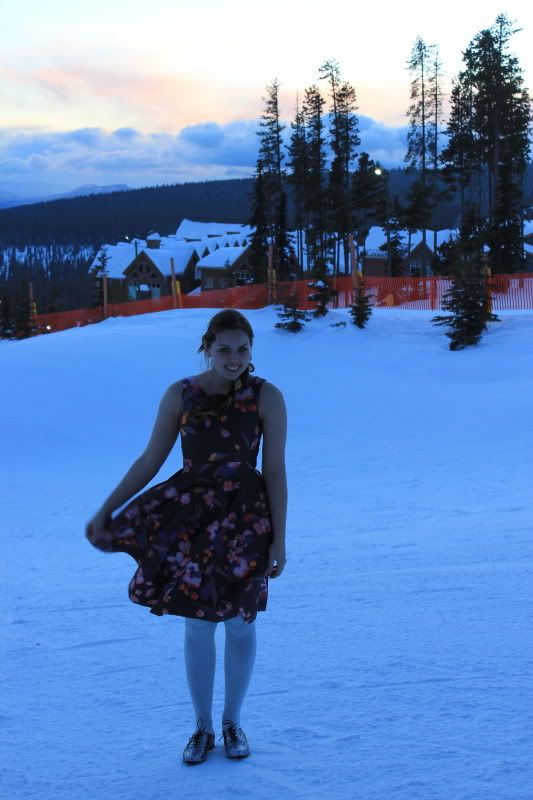 Like always I have been beyond busy to take care of myself and comb my hair to look pretty for pictures. However, I also went on vacation, which is like being busy, except you are having fun. The best part of my vacation was meeting up with my parents who finally got a hold of my new Canon Rebel T2i which has long been back ordered all across north america. So for a week (most of it without internet) I spent my time experimenting with it, and becoming the annoying person who makes everyone around them look like a tourist. I took pictures of everything I ate (mostly because it was so good and I wanted to remember it), everyone around me and about a thousand pictures of the mountains.
I also brought along a summer dress, just so that I could run outside onto the ski hill after it closed and stand out against the chilly snow. Everyone who past by gave me stares, I need to start getting used to it if I ever decide to become a serious fashion blogger...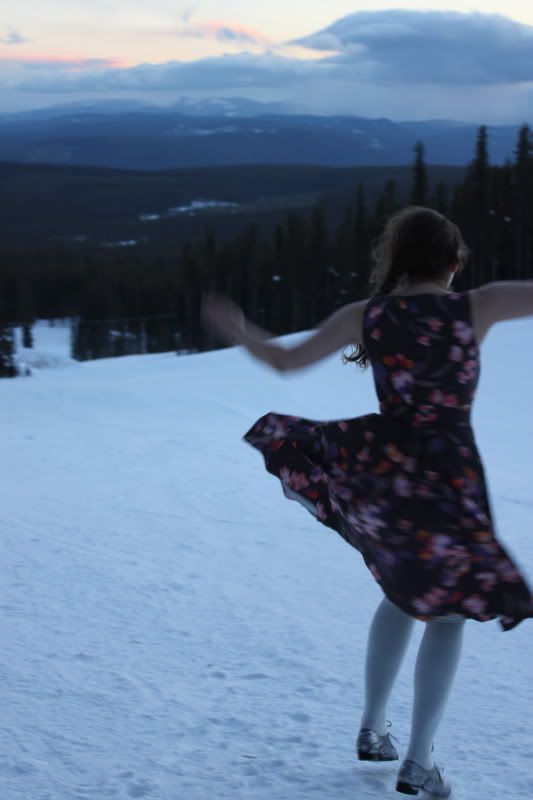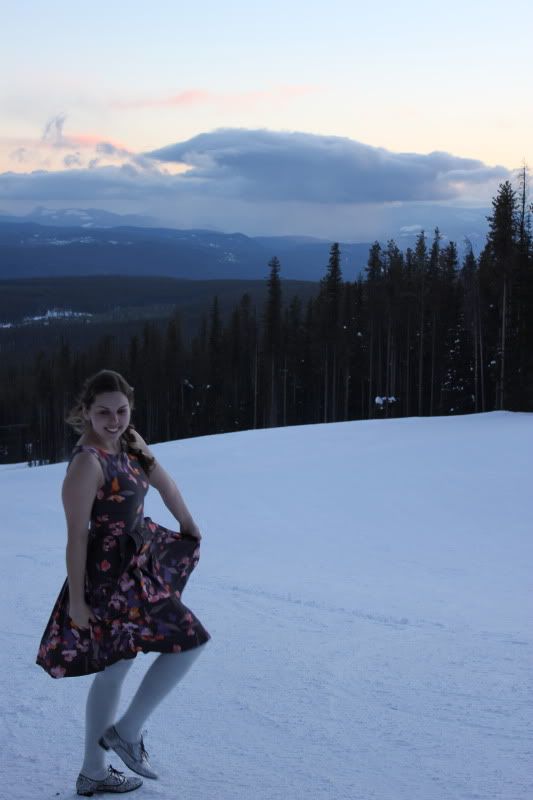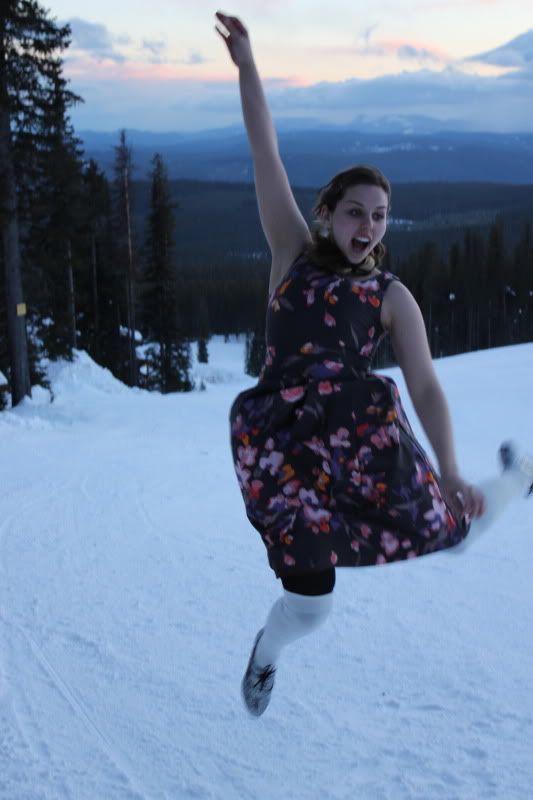 My vacation was beyond wonderful. I am starting to get bad at not doing work without feeling really guilty, but by the end of the week without having internet I had pretty much given up any hope on trying to get anything done. A lot of annoying little things happened too; loosing my passport, losing my driver's license, forgetting my computer's power cord, the airline pulling my baggage and making me wait around for it for hours the next day. Good thing I am pretty good at letting things go. Anyways, more pictures of sun, snow and scrumptious feasts to come. This week is posed to be a little lest hectic than last, and I am excited to share the result of what last week brought. It's delightful.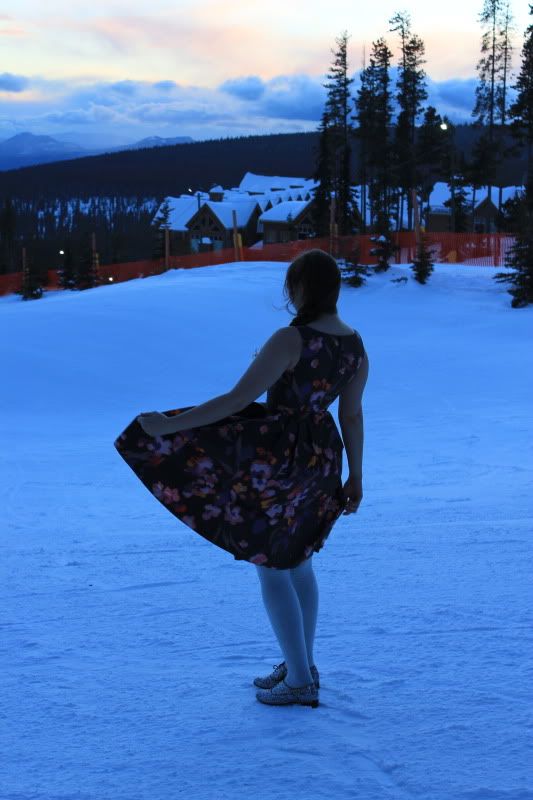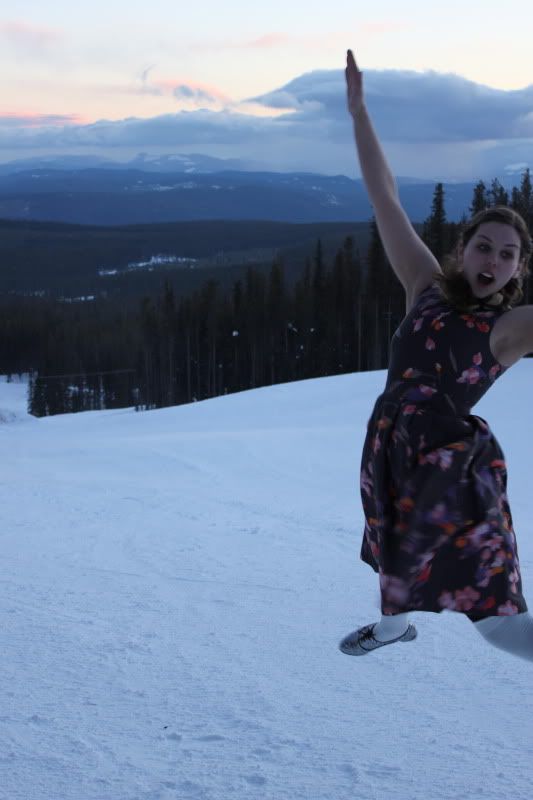 {
dress
H&M
shoes
forever 21}