Procrastinating while doing something productive but totally unrelated has the tendency to make you feel less guilty. This is a trick I use frequently, it's the main reason why my closet is arranged by colour and sleeve length. It's also how my apartment will get spotlessly clean for two days, until I have to construct a model out of styrofoam or carve a spoon out of wood. So the other night I finally got around to hanging up some pictures I have had for a while, as well as one Kaari gave me for christmas. I also bought a clock at the One of a Kind Show from Tansy &co.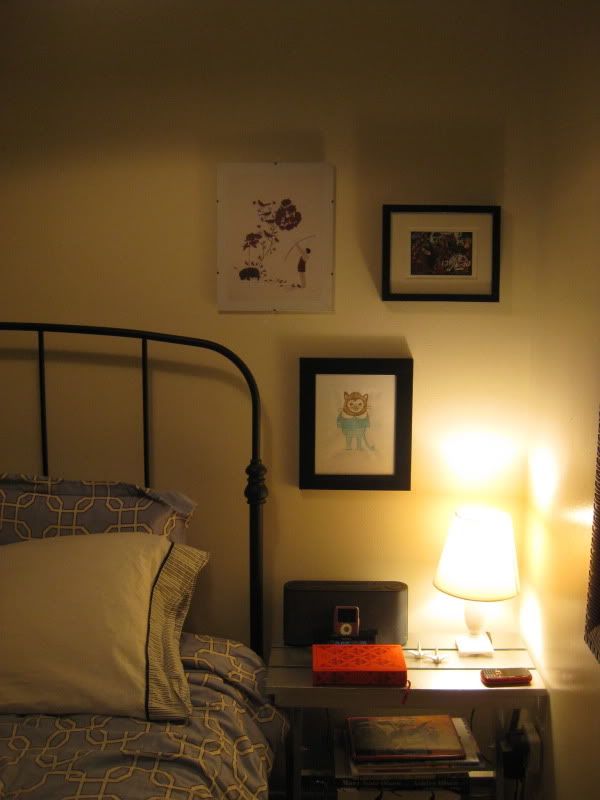 The top image is by Winnipeg artist Marcel Dzama who is absolutely amazing and my new true love. The bottom picture is by a Winnipeg artist too, but I am not exactly sure who.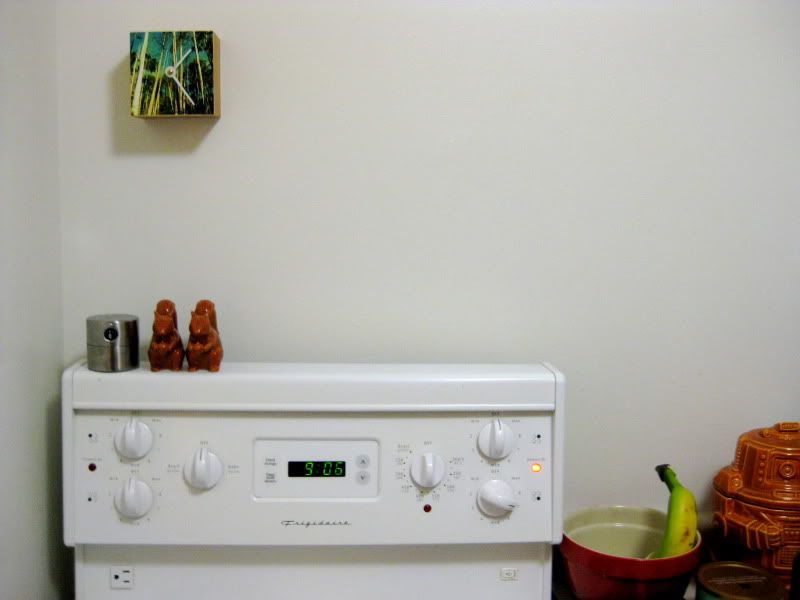 And my little block mounted clock, which took me forever to choose, but I like the contrast with my little squirrel salt & pepper shakers.