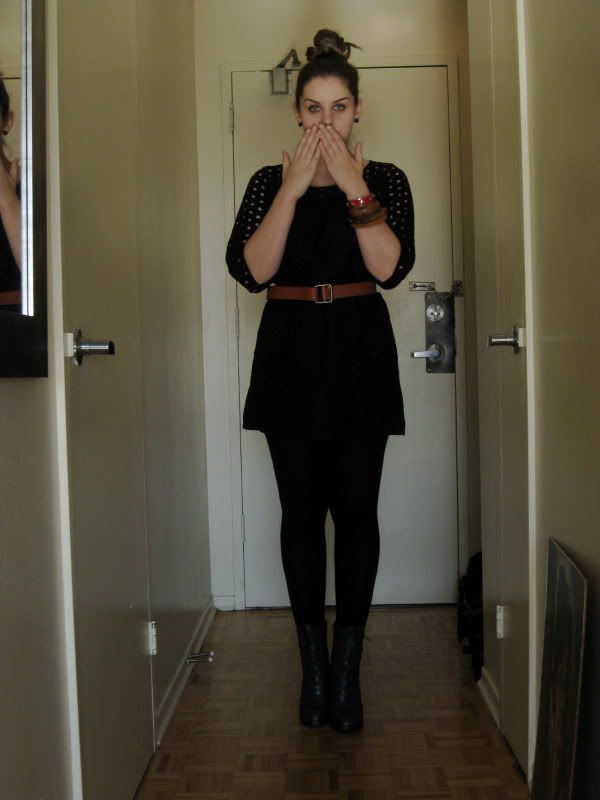 Although I mist preface this by staying I subscribe to the Southern philosophy that bigger hair makes for a smaller body, I was still ecstatic this morning when I was finally able to pull back my horrifically grown out bangs. Since I refuse to go to a hair dresser here in Toronto and pay good money for someone I don't trust, I have had a little to much going on up top as of late. When I went home for christmas I was too broke to go to my wonderful blonde afroed (that is probably not a word) hairdresser, so it has been since August! How gross. I am growing kind of attached to it though. The last time I went to visit her I was considering hacking it all of, but now I don't think I would have the balls to do it.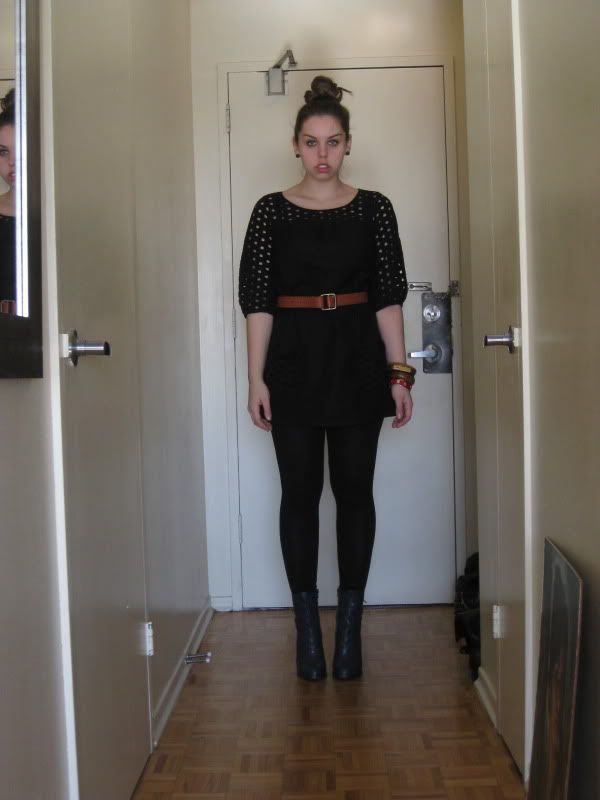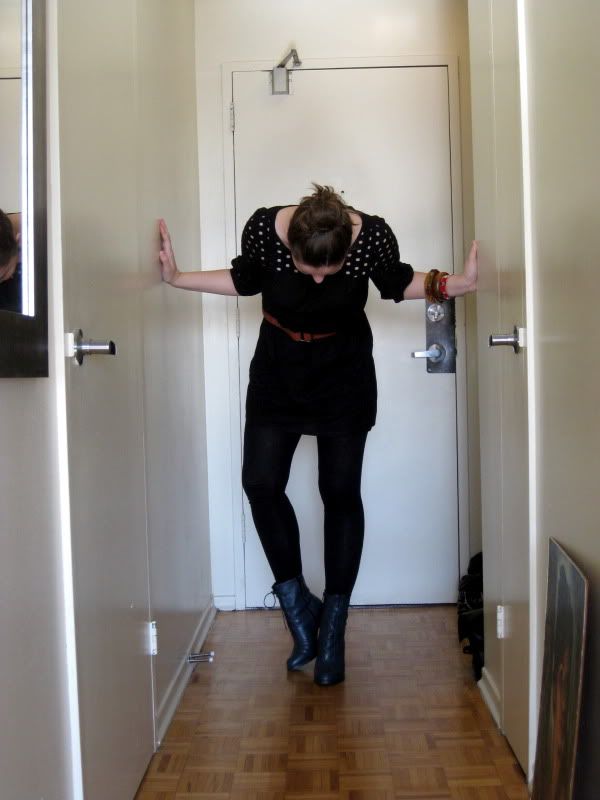 Today is one of my friends' birthday, which means I get to dress up and go out to dinner. I also get to ride in a car (this doesn't happen very often for me, so it is kind of a big deal), which means that I get to wear heels. Even though it is Chinese New Year's we are going to have a big East Indian style feast! I am really excited to take the night off from my lovely little apartment/cave.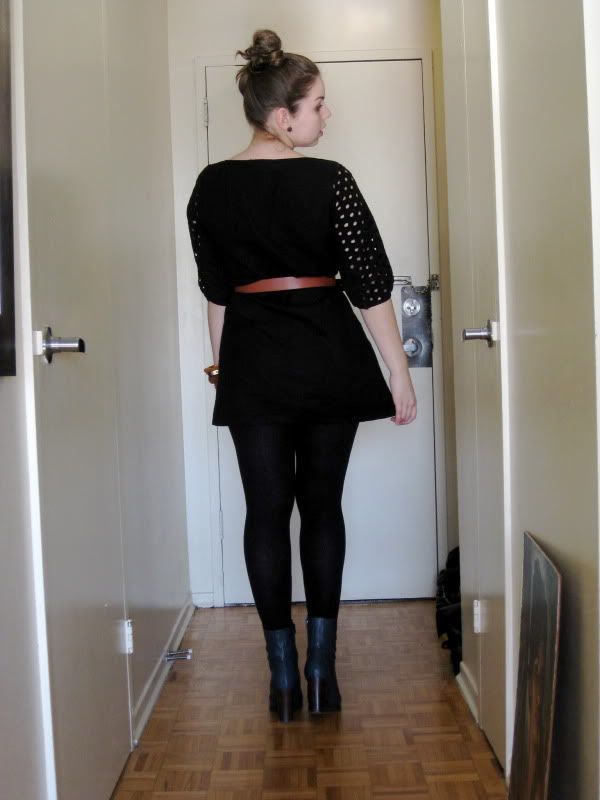 There are two main reasons why I haven't been posting outfit posts as of late; one, I have been dressing badly. It just happens, forgive me. And two, I have been pining over getting my new Canon Rebel, which I ordered a month ago, but as it seems the entire continent of North America is under supplied. So I will just have to wait my turn. Hopefully I will get it for my trip to B.C. later on this month. It will be nice to learn how to use it out in the mountains, because I honestly will have no clue what I am doing.
{
dress
random old sack
shoes
h&m
bracelets
gift, le chateau, vintage, coach
belt
gap}