I am pretty sure this is my first Valentine's since I was 16 where I was single. I may have had one in there somewhere, but it was obviously uneventful and not traumatizing. Well I have decided that it is definitely the better option. I had no expectations and today was wonderful. Okay, first of all I should explain that I have only ever actually celebrated Valentine's with a boy once, because I tend to find myself on vacation during the second week of february, but nevertheless, today was better than any boy love. Actually, I am sure there are some men out there who are great at v-day, but I never had that.


My theme of the day was "romantic grandma" if that makes any sense. I got this knit 3/4 length skirt over the weekend, which fulfilled my skirt need for the winter. I was searching for something like this back in the fall, but to no avail, and then I found this on sale for $15 and I new it was fate. I got the clutch for the same price too actually, that was a score and a half. I don't know why it is, but I can never find an everyday purse that satisfies my needs, but a clutch is just a little piece of perfection and I have way too many. So much easier to by, much more difficult to justify.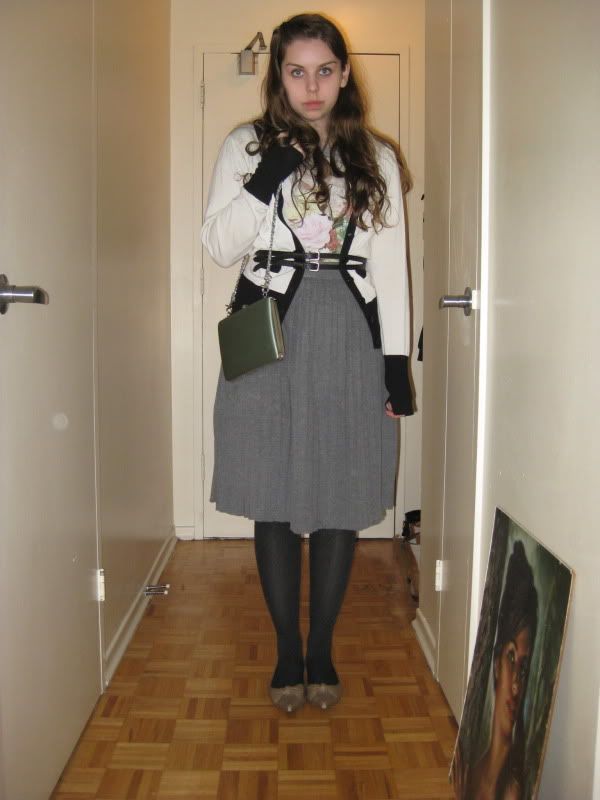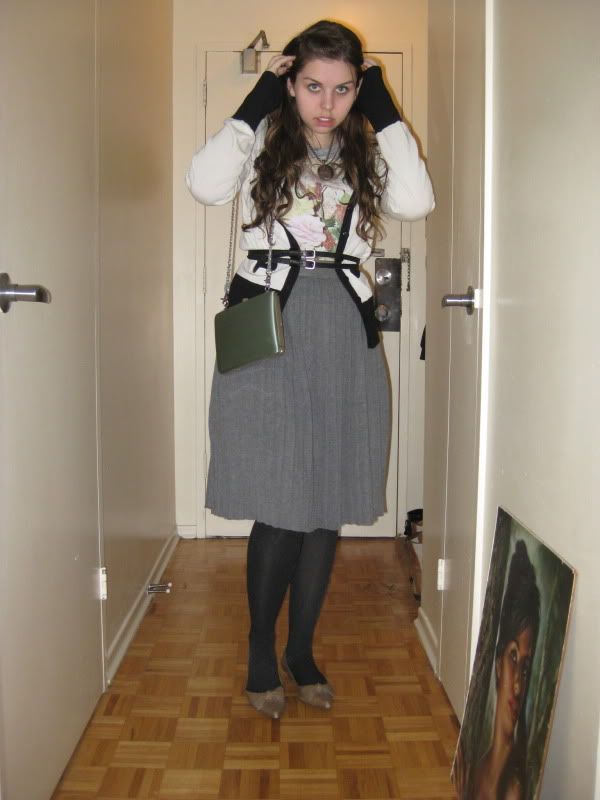 happy valentine's day!
{
skirt
zara
shirt
h&m
cardigan
ricki's
tights
le chateau
belt
gap
necklace
antique
purse
zara}